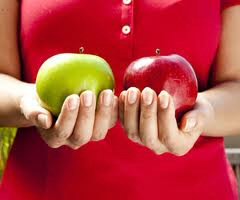 How does my Q-2100 Digital Lens System compare to other in office lens systems?
Your Q-2100™ Digital Lens System with nanoCLEAR™ AR delivers proven, quality progressives in regular and short corridor, ASV and FT-28, with market vetted design acceptance and AR performance. Your Q-2100 utilizes digitally mastered reusable crown glass molds that allow you to produce premium index clearLIGHT™ lenses, one of three premium sunSMART™ photochromic varieties, blueVIEW, amplifEYE or five nanoCHROME mirror colors.
With an extensive power range of +4.00 to -6.00/-2.50 cylinder and the optimal use of four base curves, your system will produce a wide range of premium lenses that are on power each and every time. With a Q-2100 system, the more lenses you produce the lower your cost per pair when factoring in the equipment cost. Optical Dynamics' philosophy has always been the on-going material and coating costs must be as low as possible. You invest in the platform and then maximize profits from the low cost lenses you produced. This provides the best possible return on investment.
Your Q-2100 system maximizes your profits by minimizing the number of items that need to be stocked and reordered. If you have monomer, coating and gaskets you can make any power lens in any design. While you can do the majority of lenses in-office, there are times when you need specialty lenses or out of range Rxs. With support from Vision Dynamics Lab for out of range product, you can keep your patients in the same great materials and designs by ordering uncut lenses at market leading prices. We offer this as a value added benefit for all Q-2100 system owners.
For  practices that want to offer a broad range of lenses, materials and coatings, are interested in dramatically reducing costs and understand the value of over two decades of market success and 150 issued worldwide patents, the Q-2100 is the choice for you.