South Coast Optometry, located in fashionable Costa Mesa, California has been an advocate of in-office lens production for nearly 17 years. Dr. Quon purchased the Q-2100 Digital Lens System in 2000 and added the nanoCLEAR unit in 2006.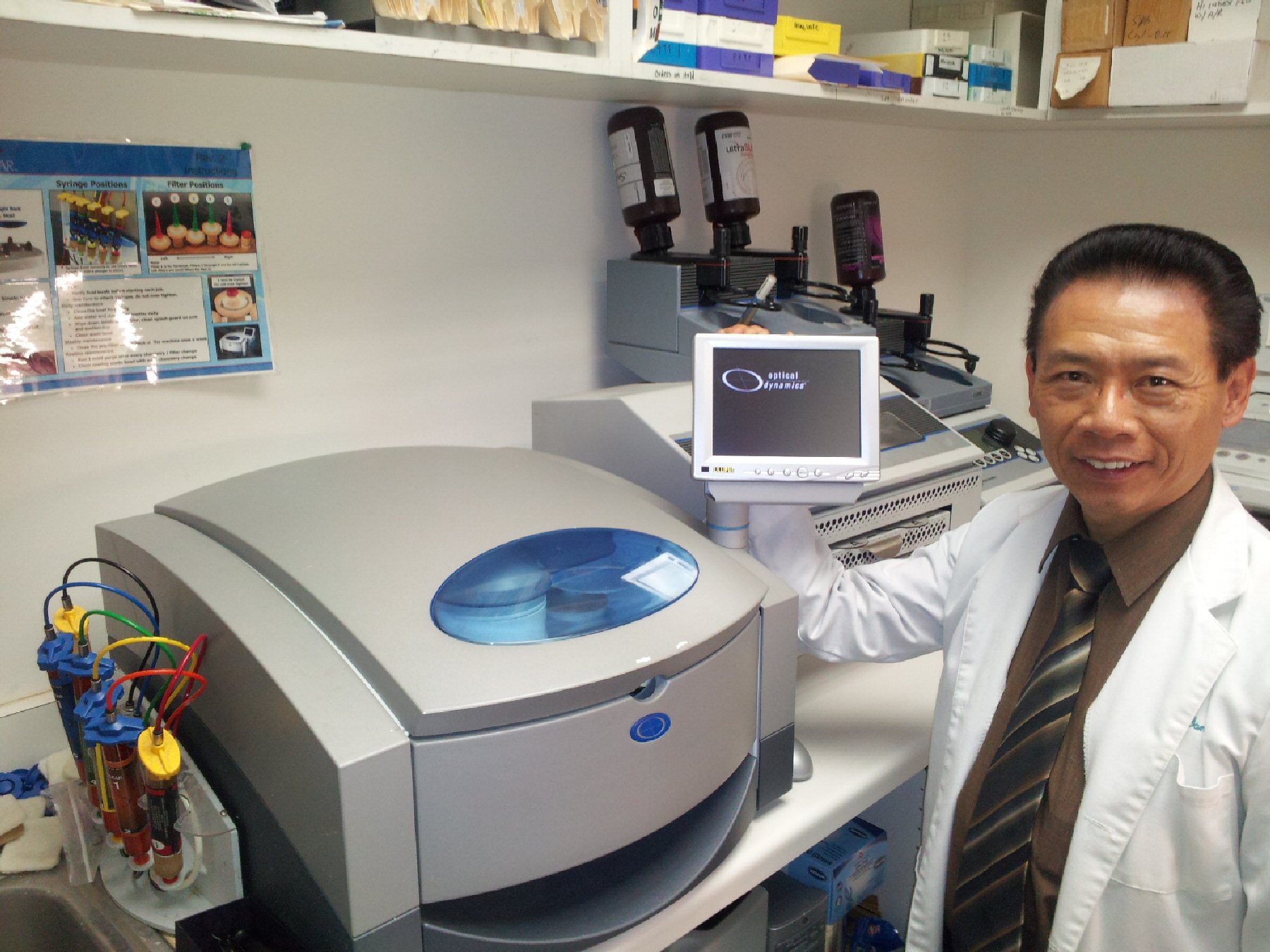 "The Q2100 and nanoCLEAR AR has helped level the playing field against the corporate optical giants and "big box optical boys". We are now able to offer a competitive quality progressive (or even single vision) lens product with AR quicker and more cost competitively, shares Dr. Quon.
"The in-office technology has been absolutely wonderful. We have control of delivery time and have been able to provide lenses in an emergency almost in the blink of an eye! It has also kept us competitive in bargain hunting economy," Quon added.
Dr. Quon and his staff share their in-office capability posting on their website: We provide an on-site laboratory to accurately fill your prescription in about an hour including most progressive, bifocal, and single vision prescriptions.