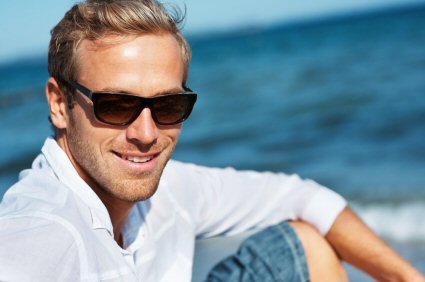 We are often asked how nanoCLEAR™ AR performs in humid beach city climates as compared to vacuum AR. Well, nanoCLEAR AR and vaccum AR vacuum AR (whether it's Crizal™ or some other brand) have very different failure modes. In the better vacuum AR stacks, craze is the root cause of most failures and patient returns. With the nanoCLEAR AR lens, its essentially impossible to induce craze.  As a result, our AR is damaged far less in boiling water and salt water tests than vacuum lenses
With vacuum AR on a plastic lens, the thermal expansion rates are vastly different between the AR and the lens. Since the AR layers are also brittle, they tend to fracture under the stress created when the lens heats up and expands. Once that happens, contaminants work their way into the stack more easily and can cause delamination. Even if delamination is avoided, craze typically causes haze, so once it's severe enough that will lead to a returned lens as well.
Since our nanoCLEAR AR uses plastic binders and nanoparticles, the thermal expansion rates of the AR and lens can be matched, which eliminates craze failures. That's not to say we never have failures, all AR can be damaged by patients, however, nanoCLEAR AR performs well in hot, humid coastal regions. Just ask our customers in Miami, Puerto Rico and the Caribbean!