Rebecca Jonhson, Optometric Management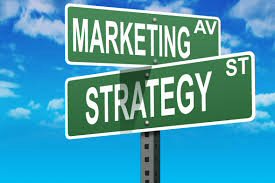 Marketing is more than communicating the value of a product and making a sale. It is about building relationships that result in trust and increased business. Creating a patient-centered experience with a feeling of community is the best marketing tool to ensure a loyal following of patients who enthusiastically refer friends and family.
Let's take a look at some role-based marketing opportunities.
Appointment scheduler – MARKETING MESSAGE:
"You made the right decision." The solution is to regularly schedule time with your employees to discuss the uniqueness and mission of your practice. Make sure employees can list reasons a perspective patient would receive value by choosing your practice.
Front desk receptionist – MARKETING MESSAGE:
"You had me at hello." Keeping personal notes in the patient's file reminds the receptionist to celebrate the patient. For instance, "Mrs. Parker, I saw that Jason got a baseball scholarship at Georgia Tech. I bet you are proud."
Technician – MARKETING MESSAGE:
"You are in good hands." A pre-test script increases the confidence of the technician in discussing technology.

Optician – MARKETING MESSAGE:
"You received quality and value." Reassuring the patient of the quality and value of the products you provide fosters patient referrals, great reviews and satisfied patients. The optician should follow-up with the patient within two weeks of the purchase to ensure the patient is satisfied with his/her new eyewear.

Checkout/biller – MARKETING MESSAGE:
"You are welcome back." The checkout experience should be compared with the grand finale at a fireworks' display, not a sterile discussion of insurance and out-of-pocket expenses. Look to delight your patient with this last impression. For example, a vase of fresh flowers on the desk and an offer of a Hershey's Kiss or a York Peppermint Pattie can create the perfect ending. Also, attach a "Like Us on Facebook" postcard to the appointment card.