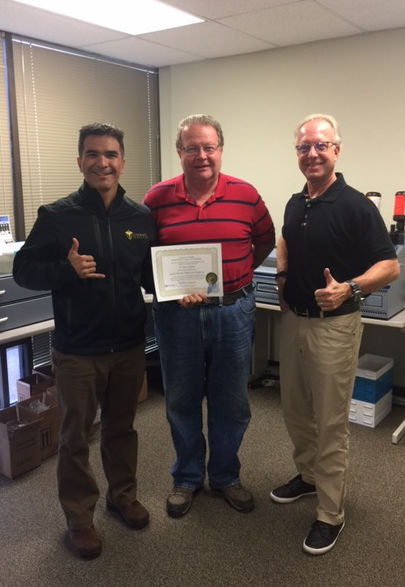 Optical Dynamics is pleased to celebrate 7-years working with Dr. Peter Lombard and the Team from Lombard Health. Located in Sinajana, Guam, Dr. Lombard personally visited our headquarters in Louisville, KY for training.
As a graduate of Annapolis, John Hopkins Medical School, and 2016 Rio Olympian, Dr. Lombard is committed to providing quality, ethical and compassionate eye care for his patients. As shared on his practice website, his philosophy is simple: Inspire trust, practice with honesty, and communicate with respect.
Dr. Lombard wanted the latest in lens processing technology for his newly opened dispensary. Providing patients with quality eye wear and just-in-time delivery was key to his decision making process. Adding the technology to the island also keeps jobs and business local, an important factor of his ongoing business plan. We look forward to hearing of Dr. Lombard's continued success.