Thunder Over Louisville, the exciting annual kickoff event of the Kentucky Derby Festival is the largest annual firework show in North America and is spectacular!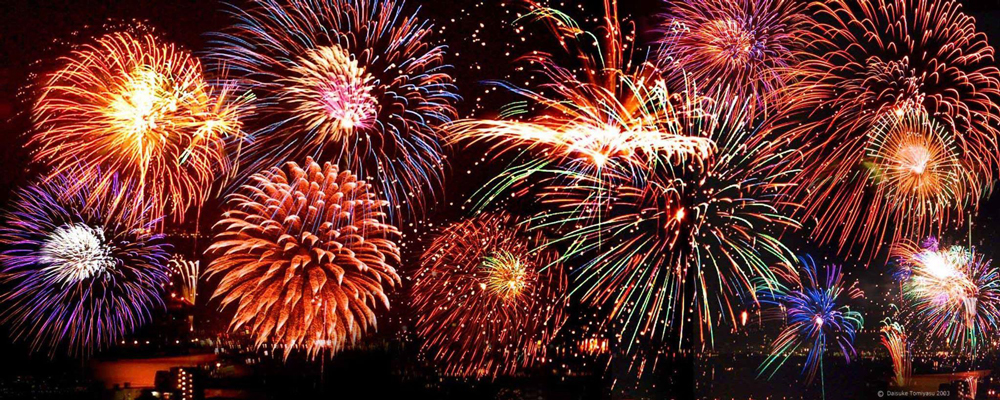 Thunder starts in the afternoon with an air show, followed by the fireworks show at 9:30PM. Eight 400-ft barges launch the fireworks from both sides of the 2nd Street Bridge and from the bridge itself. Up to 750,000 people attend this amazing spectacle along the Ohio river each year.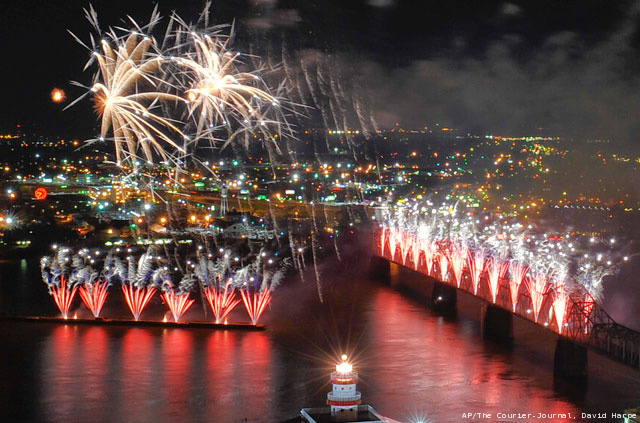 If you ever find yourself in Louisville on the Saturday 2-weeks before Kentucky Derby Day, make plans to spend the night and experience for yourself the majesty of Thunder Over Louisville! Happy Thunder!!!!