Kerry Holt, OD practicing since 1998
In February, 2010, I added the Q-2100 and nanoCLEAR AR unit to my practice, Eyeland Vision in El Paso, TX . For years I ordered lenses from an outside laboratory, but began investigating options to speed up the process of returning finished eyewear to my patients. I considered adding a surfacing lab, but it was complicated, expensive, with high maintenance, and didn't address AR.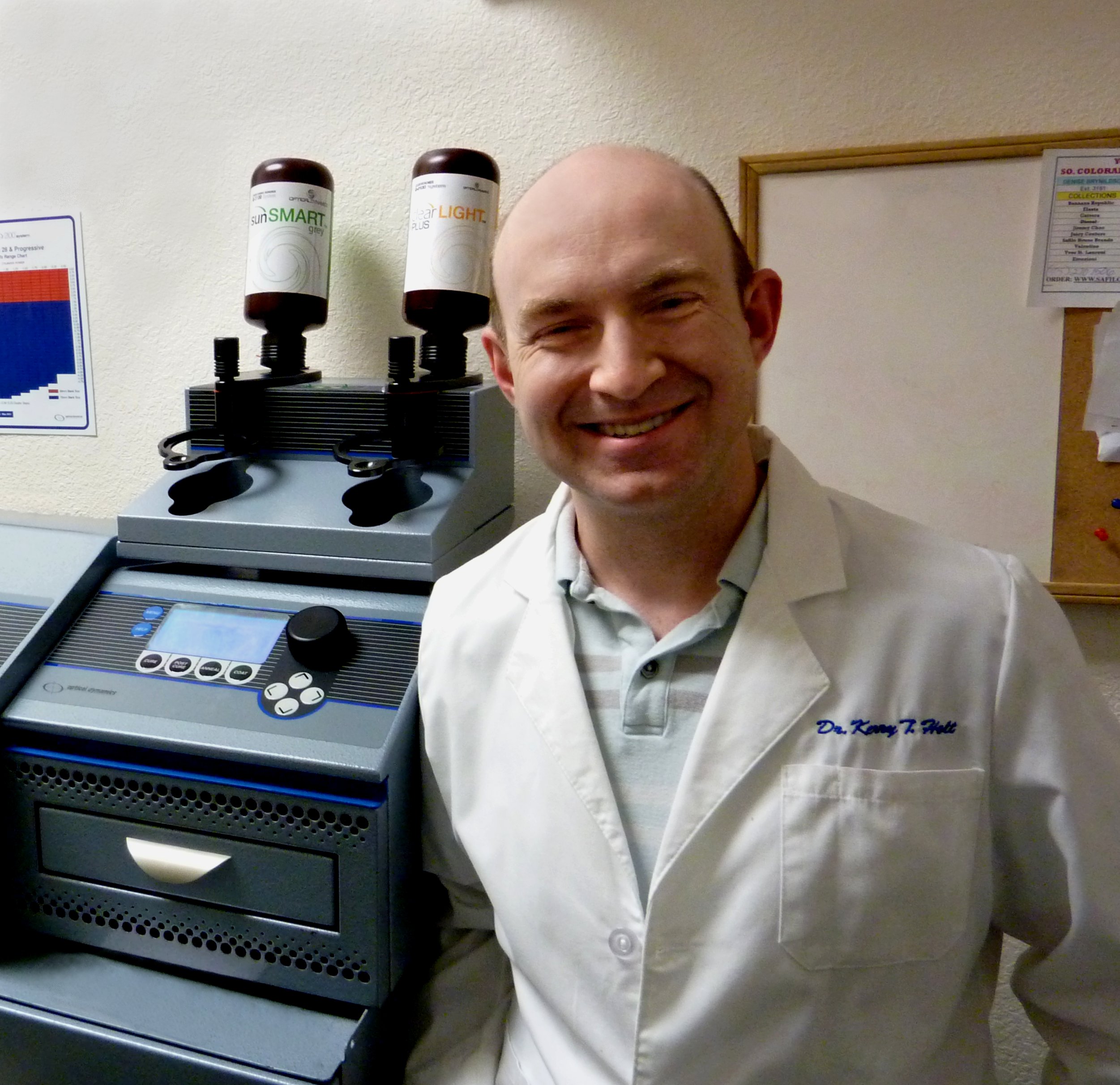 I wanted to control the service level I could provide while at the same time control the quality of the lenses I dispensed. With the purchase of the Q-2100 technology I now do both. I provide just-in-time delivery of lenses with or without anti reflective coating and the digital lenses I produce are optically pristine and superior to traditionally surfaced lenses.
With the installation of this technology I was also able to control my cost of goods for the first time. The return on investment was almost immediate with our typical lab bill cut not long after installation. I can produce progressive lenses that stand out in design and durability while improving my bottom line. Most importantly, my patients are extremely pleased with the delivery speed and optics of their new eyeglasses and we are pleased with their repeat business.