I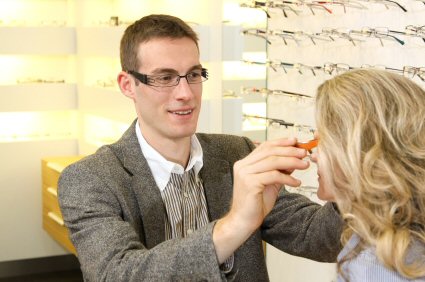 n an article published in Optometric Management, author and Q-2100 system owner Dr. Davis shares five steps to help optical professionals reap the benefits of providing an optimum pair of glasses. No one wants upset patients claiming they can't see out of their new eyeglasses in a waiting room full of patients!
Step One: Double check the refraction. According to Dr. Davis, "I rarely change a prescription more that +/-0.75D so when a patient's prescription has changed more than that amount I have found the number of remakes increase, so I always examine the patients previous refractions to ensure I haven't made an error prior to recording the new Rx."
Step Two: Manage the patient's expectations. "If the patient's prescription has changed significantly, educate them on what specifically they can expect with the new prescription," says Dr. Davis. "And always take the time to educate first time progressive wearers," added Davis.
Step Three: Have a well educated optical staff. "Always make sure your staff understands appropriate frame selection, pupillary distance and seg height along with proper patient positioning," advises Davis.
Step Four: Always check lens powers. "Another way to prevent spectacle remakes is to always check the lenses your lab produces as soon as they arrive," recommends Davis. By checking the lenses before they are dispensed you can catch any lab production errors.
Step Five: Provide a written policy. Dr. Davis recaps his recommendations with the suggestion for a written policy. "Give your patients a written policy on re-makes before they leave the office with their new spectacles. Although completely avoiding spectacle remakes is impossible, the five aforementioned tips can reduce them and result in more happy patients," Davis adds.